Radio Airplay
Start building a bigger fan base on internet radio. Try Radio Airplay's fast and easy way to connect your music with more listeners and fans. RadioAirplay.com plays your music to a very large and real audience on internet radio sites like Jango.com, and you get to decide exactly who hears it.  You select the artists with similar styles -- names like Jay-Z, Coldplay, Lady Antebellum and thousands of others -- to be played in radio stations along with your music.  Millions of internet radio listeners are waiting to hear your music. What are you waiting for? Sign up free today and receive 100 bonus plays!
Song Cast Music
Created for independent artists, SongCast aims to give tools and resources to help artists promote and sell music online. Artists selling music online through SongCast are able to keep all of their royalties. People from all over the world will be able to listen to your music, and you can use this radio network as a platform to promote your music to them. Sign up today and start selling your music online with iTunes, AmazonMP3, Google Play and more!
GigTown
Music-tech startup GigTown to help artists make more money and get more gigs. Launched in January 2015, San Diego based GigTown is a one of a kind interactive free mobile app that connects local musicians, venues and fans in a multitude of dynamic ways, allowing musicians to get paid gigs and more tips at their shows through GigTown's innovative marketing strategy that is putting money in artists' pockets all over the US. Sign up for free to book more gigs and earn $5 tips per fan check in.
Superior Singing Method
You Too Can Learn How to Sing – Improve Your Singing Voice, Sing With Better Control, And Gain Up To A Full Octave In Your Vocal Range. Over 10,000 Singers – Including Professionals, Recording Artists and Even Total Beginners – Have Used The Superior Singing Method To Experience Vocal Breakthroughs. Get Started Today and Take Your Singing Voice To The Next Level.
Easy Song Licensing
We help you legally release your version of a song that someone else wrote, quickly and easily. Getting permission involves contacting the copyright holders for each song and it can be a real pain if you haven't done a lot of this. When you hire us, we take care of this for you. You can talk to a real person and we handle everything for you. We deliver Proof of Licensing to you via email, and each request is securely saved online so you can easily store and access all of your licensing for years to come. Clear 100% of the rights for any song in 1-2 business days.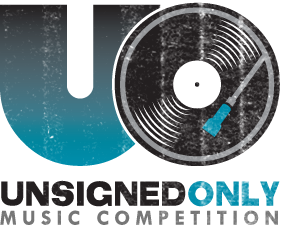 UnsignedOnly Music Competition
Unsigned Only is a unique music competition designed for solo artists, bands, and singers all over the world who are not signed to a major label record company or any of its affiliates, subsidiaries, or imprints. The goal of Unsigned Only is to find an outstanding, talented performer: a band, singer, or solo artist...a newcomer or veteran...raw or polished - the "gem" that needs to be discovered. Unsigned Only is looking for the total package. The Grand Prize winner will be awarded $20,000 in cash and put in direct, personal contact with the influential record label executives who are the ultimate decision-makers. ENTER Your Songs Today.